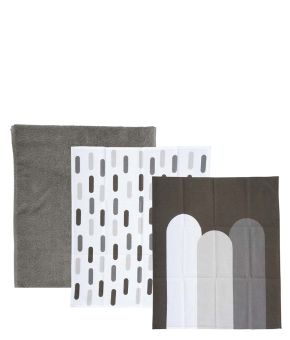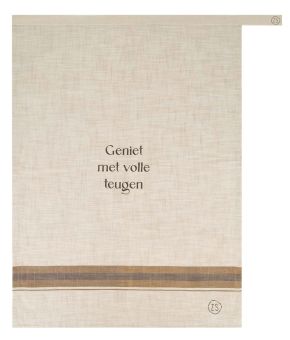 Special Price
7.16
Regular Price
8.95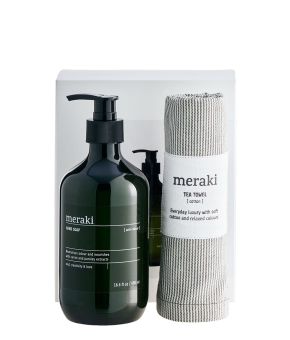 Upgrade Your Kitchen with Stylish Teatowels from The Little Green Bag
Teatowels are an essential kitchen accessory that not only serve a practical purpose but also add a touch of style to your culinary space. At The Little Green Bag, we understand the importance of high-quality teatowels that not only absorb moisture efficiently but also enhance the overall aesthetic of your kitchen. With our wide range of teatowels, you can elevate your kitchen decor while enjoying the functionality they offer.
Functional and Absorbent Teatowels for Everyday Use
Our teatowels are crafted using premium materials that are designed to withstand the rigors of everyday use. Made from 100% cotton, they offer excellent absorbency, allowing you to quickly dry your dishes, utensils, and hands. The superior absorbent properties of our teatowels ensure that your kitchen remains clean and dry, promoting a hygienic cooking environment.
With a generous size of 18 x 28 inches, our teatowels provide ample coverage and are perfect for tackling any kitchen task. Whether you're wiping spills, drying delicate glassware, or simply adding a decorative touch to your kitchen, our teatowels are up to the challenge.
Elevate Your Kitchen Decor with Stylish Designs
At The Little Green Bag, we believe that functional doesn't have to mean boring. Our teatowels are available in a variety of stylish designs that will complement any kitchen decor. From classic stripes to vibrant patterns, we have something to suit every taste and style.
Our teatowels not only add a pop of color to your kitchen but also make for a great conversation starter. Impress your guests with our unique and eye-catching designs that showcase your personal style and attention to detail.
Durable and Long-Lasting Teatowels
We understand that investing in kitchen essentials means looking for products that are built to last. Our teatowels are made with durability in mind, ensuring they can withstand frequent use and regular washing without losing their quality.
With proper care, our teatowels will continue to look and perform their best for years to come. Simply toss them in the washing machine with like colors, and they'll be ready to tackle your kitchen tasks once again.
Shop Teatowels at The Little Green Bag
Upgrade your kitchen with our stylish and functional teatowels. At The Little Green Bag, we offer a wide selection of teatowels that combine practicality with aesthetic appeal. Browse our collection today and find the perfect teatowels to enhance your kitchen decor.
With our easy online ordering process and fast shipping, you'll have your new teatowels delivered right to your doorstep in no time. Experience the difference our teatowels can make in your kitchen and elevate your cooking space to new heights of style and functionality.