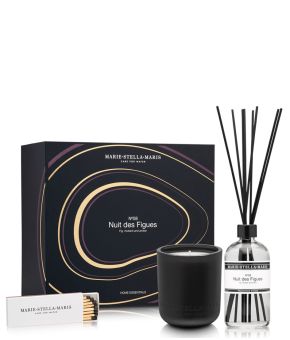 Special Price
47.96
Regular Price
59.95
Find Your Perfect Match at The Little Green Bag
At The Little Green Bag, we understand the importance of finding the perfect match when it comes to fashion. Whether you are looking for a matching handbag and wallet set or coordinating accessories to complete your outfit, we have got you covered. Our wide range of matches ensures that you can effortlessly create a stylish and cohesive look.
Matching Handbags and Wallets
Nothing completes an outfit like a perfectly matched handbag and wallet. At The Little Green Bag, we offer a diverse selection of handbags and wallets that are designed to complement each other flawlessly. From sleek and sophisticated designs to trendy and playful styles, you are sure to find the perfect match for your personal taste and style.
Our handbags and wallets are crafted from high-quality materials, ensuring durability and longevity. Whether you prefer genuine leather, faux leather, or fabric, we have options to suit every preference. With various sizes, colors, and patterns available, you can easily find a matching set that reflects your individuality.
Coordinating Accessories
Complete your look with our range of coordinating accessories. From belts and scarves to jewelry and sunglasses, we have everything you need to elevate your style game. Our accessories are carefully curated to complement our handbags and wallets, allowing you to effortlessly create a cohesive and fashionable ensemble.
Choose from a variety of colors, materials, and designs to find the perfect accessories that match your personal style. Whether you prefer bold and statement pieces or subtle and understated accents, our collection has something for everyone. Our accessories are not only stylish but also made with quality craftsmanship, ensuring that they will stand the test of time.
Why Choose The Little Green Bag?
When it comes to finding the perfect match for your fashion needs, The Little Green Bag is your go-to online retailer. Here's why:
Wide Selection: We offer a wide range of matches, ensuring that you can find exactly what you are looking for.
Quality Products: Our handbags, wallets, and accessories are made from high-quality materials, ensuring durability and style.
Expert Curation: Our team of fashion experts carefully curates our collection to ensure that you have access to the latest trends and timeless classics.
Convenient Shopping: With our user-friendly website, you can easily browse and shop for your perfect match from the comfort of your own home.
Excellent Customer Service: Our dedicated customer service team is always ready to assist you with any queries or concerns you may have.
So why wait? Start exploring our collection today and find your perfect match at The Little Green Bag!