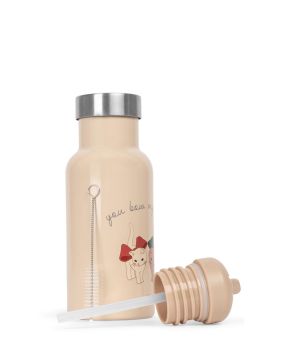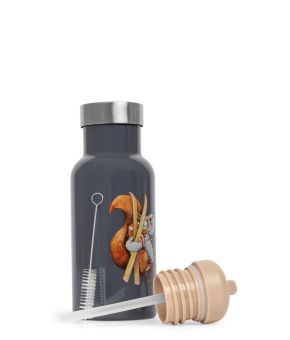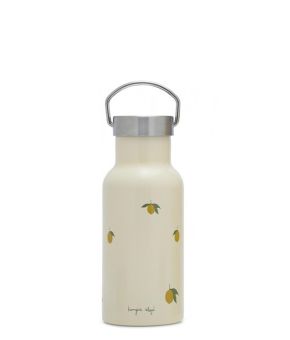 Stay Stylish and Hydrated with Thermos Bottles from The Little Green Bag
At The Little Green Bag, we understand the importance of staying hydrated while on the go without compromising on style. That's why we offer a wide range of fashionable and functional thermos bottles that are perfect for keeping your beverages hot or cold throughout the day.
Why Choose Thermos Bottles?
Thermos bottles have become increasingly popular among fashion enthusiasts due to their numerous benefits. Here are a few reasons why you should consider investing in a thermos bottle from The Little Green Bag:
1. Temperature Control
Our thermos bottles are designed with advanced insulation technology to keep your drinks at the desired temperature for hours. Whether you prefer a piping hot coffee or an ice-cold refreshing drink, our thermos bottles will maintain the temperature, allowing you to enjoy your beverage just the way you like it.
2. Durability
When it comes to fashion accessories, durability is key. Our thermos bottles are made from high-quality materials that are built to last. You can trust that your thermos bottle from The Little Green Bag will withstand daily wear and tear, ensuring long-lasting use.
3. Fashionable Designs
Who says practicality can't be stylish? Our thermos bottles are available in a variety of trendy designs, colors, and patterns, allowing you to express your personal style while staying hydrated. Whether you prefer a sleek and minimalistic look or a bold and vibrant design, we have the perfect thermos bottle to complement your fashion sense.
4. Eco-Friendly Choice
By choosing a thermos bottle from The Little Green Bag, you are making an eco-friendly choice. Our bottles are reusable, reducing the need for single-use plastic bottles that harm the environment. Join us in our mission to promote sustainability and make a positive impact on the planet.
5. Versatility
Our thermos bottles are not limited to just hot or cold beverages. They can also be used to store soups, smoothies, or even as a mini food container. With their leak-proof design, you can confidently carry your favorite snacks or meals wherever you go.
Shop Thermos Bottles at The Little Green Bag
Ready to upgrade your hydration game with a stylish thermos bottle? Explore our collection at The Little Green Bag and find the perfect bottle that suits your fashion taste and lifestyle. With our easy-to-use website and secure payment options, shopping for thermos bottles has never been easier.
Remember, staying hydrated is not just a necessity but a fashion statement. Choose The Little Green Bag for your thermos bottle needs and enjoy both style and functionality in one accessory.