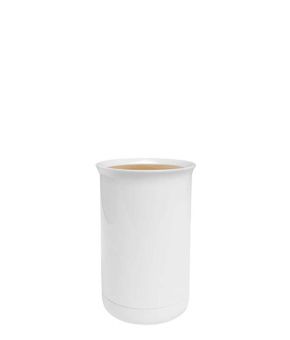 Special Price
7.16
Regular Price
8.95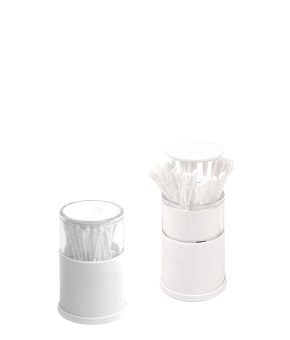 Special Price
11.96
Regular Price
14.95
Dispensers: Organize and Elevate Your Fashion Accessories
When it comes to fashion, staying organized is key. With a wide range of accessories like jewelry, watches, and sunglasses, it can be challenging to keep everything in order. That's where dispensers come in handy. At The Little Green Bag, we understand the importance of having a well-organized collection, and our selection of dispensers is designed to help you do just that.
Why Choose a Dispenser?
Dispensers are not only practical but also stylish additions to your fashion routine. Here are a few reasons why you should consider investing in a dispenser:
Efficient Storage Solution
Dispensers offer a convenient way to store and display your fashion accessories. With dedicated compartments and hooks, you can easily keep your jewelry, watches, and sunglasses neatly organized. No more tangled necklaces or misplaced earrings – a dispenser ensures that everything has its place.
Preserve the Quality of Your Accessories
Proper storage is essential to maintain the quality and longevity of your fashion accessories. Dispensers provide a safe and secure environment, protecting your items from dust, scratches, and other potential damage. By keeping your accessories in a dispenser, you can enjoy them for years to come.
Showcase Your Collection
Dispensers not only keep your accessories organized but also allow you to showcase your collection. With transparent compartments and elegant designs, dispensers add a touch of sophistication to your dressing area. Display your favorite pieces and let them become a part of your room's decor.
Find Your Perfect Dispenser
At The Little Green Bag, we offer a wide range of dispensers to suit your individual style and needs. Whether you prefer a sleek and modern design or a vintage-inspired piece, we have the perfect dispenser for you. Our collection includes:
Jewelry Dispensers
Our jewelry dispensers feature multiple compartments and hooks, allowing you to store and display your necklaces, bracelets, rings, and earrings. Choose from various sizes and designs to find the perfect match for your collection.
Watch Dispensers
If you're a watch enthusiast, our watch dispensers are a must-have. These specialized cases keep your watches organized and protected, ensuring they remain in pristine condition. With different sizes and materials available, you can find the ideal watch dispenser to showcase your timepieces.
Sunglasses Dispensers
Protect your sunglasses from scratches and dust with our sunglasses dispensers. These stylish cases feature individual compartments, keeping your sunglasses safe and easily accessible. Whether you have a small collection or an extensive one, our sunglasses dispensers are designed to accommodate your needs.
Conclusion
Dispensers are the perfect solution for organizing and elevating your fashion accessories. With their efficient storage capabilities and stylish designs, they not only keep your items in order but also add a touch of elegance to your dressing area. Explore our wide range of dispensers at The Little Green Bag and find the perfect one to enhance your fashion routine.