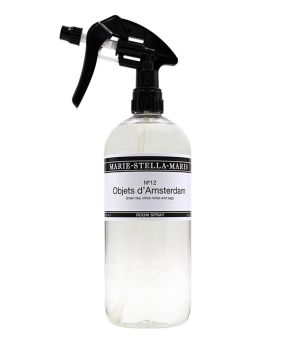 Special Price
55.20
Regular Price
69.00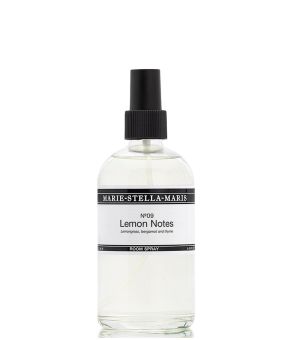 Special Price
26.00
Regular Price
32.50
Fragrance Spray: Elevate Your Scent Game with The Little Green Bag
Discover the perfect fragrance spray to enhance your personal style and leave a lasting impression with The Little Green Bag. As a leading online retailer in the fashion industry, we understand the importance of finding the right scent that complements your unique personality. Our extensive collection of fragrance sprays offers a wide range of options to suit every taste and occasion.
Why Choose Fragrance Spray?
Fragrance spray is an essential accessory that adds a touch of elegance and sophistication to any outfit. Whether you're heading to a special event, a romantic date, or simply want to feel confident and refreshed throughout the day, a well-chosen fragrance spray can make all the difference. It not only enhances your overall appearance but also leaves a memorable impression on those around you.
At The Little Green Bag, we believe that fragrance is a powerful form of self-expression. It has the ability to evoke emotions, create memories, and reflect your individuality. Our carefully curated collection of fragrance sprays includes renowned brands and exclusive scents, ensuring that you find the perfect match for your style and preferences.
Explore Our Diverse Range of Fragrance Sprays
With The Little Green Bag, you have access to an extensive selection of fragrance sprays that cater to various tastes and preferences. Whether you prefer floral, woody, citrusy, or oriental scents, we have something for everyone. Our range includes both classic and contemporary fragrances, allowing you to discover new favorites or stick to timeless classics.
Our fragrance sprays are sourced from top fashion houses and renowned perfumers, ensuring exceptional quality and long-lasting scents. From iconic brands like Chanel and Dior to niche perfumers like Le Labo and Byredo, we offer a diverse range of options to suit every budget and style.
Choosing the Perfect Fragrance Spray
When selecting a fragrance spray, it's important to consider your personal preferences, the occasion, and the season. Here are a few tips to help you make the right choice:
1. Know Your Preferences: Determine whether you prefer floral, fruity, spicy, or fresh scents. This will help narrow down your options and find a fragrance that resonates with your taste.
2. Consider the Occasion: Different occasions call for different scents. Opt for lighter, fresher fragrances for daytime events and reserve richer, more intense scents for evenings or special occasions.
3. Seasonal Scents: Fragrances can be seasonal, with lighter, citrusy scents being popular in summer and warmer, spicier scents being favored in winter. Choose a fragrance that aligns with the current season to enhance the overall experience.
4. Test Before You Invest: We understand that choosing a fragrance online can be challenging. That's why we offer samples and testers for many of our fragrance sprays, allowing you to try before you commit to a full-sized bottle.
Shop Fragrance Sprays at The Little Green Bag
Ready to elevate your scent game? Explore our collection of fragrance sprays at The Little Green Bag and find the perfect scent to express your unique style. With our user-friendly website, secure payment options, and fast shipping, shopping for fragrance sprays has never been easier. Discover the power of fragrance and leave a lasting impression wherever you go!