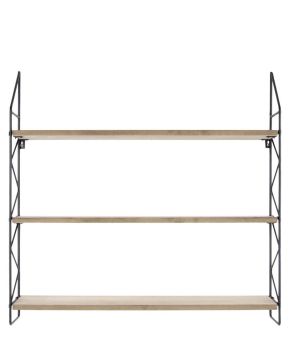 Special Price
46.80
Regular Price
58.50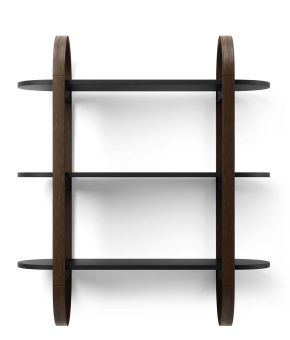 Special Price
110.00
Regular Price
129.95
Wall Shelves: Enhance Your Fashionable Space with Style and Functionality
When it comes to creating a fashionable and organized space, wall shelves are an essential element that should not be overlooked. At The Little Green Bag, we understand the importance of both style and functionality, which is why we offer a wide range of trendy wall shelves that are perfect for any fashion-forward individual.
Why Choose Wall Shelves?
Wall shelves are not only practical storage solutions but also serve as stylish decorative pieces that can elevate the overall aesthetic of your space. Whether you are looking to display your favorite fashion accessories, books, or decorative items, wall shelves provide the perfect platform to showcase your personal style.
With the right wall shelves, you can transform a plain wall into a focal point that reflects your unique taste and personality. From minimalist designs to intricate patterns, our collection of wall shelves at The Little Green Bag offers something for everyone.
Functional and Versatile Storage
One of the key advantages of wall shelves is their ability to maximize storage space without taking up valuable floor space. By utilizing vertical wall space, you can keep your fashion essentials organized and easily accessible.
Our wall shelves come in various sizes and configurations, allowing you to customize your storage according to your specific needs. Whether you need a small shelf for displaying your favorite handbags or a larger shelf for storing shoes and accessories, we have options that cater to different requirements.
Quality and Durability
At The Little Green Bag, we prioritize quality and durability in all our products, including our wall shelves. We understand that investing in long-lasting furniture is essential for creating a sustainable and stylish space.
Our wall shelves are crafted from high-quality materials such as solid wood, metal, and premium finishes, ensuring their longevity and resistance to wear and tear. You can trust that our shelves will not only enhance your space aesthetically but also withstand the test of time.
Easy Installation and Maintenance
We believe that convenience should be a top priority when it comes to home decor. That's why our wall shelves are designed for easy installation and maintenance.
Each wall shelf comes with detailed instructions and all the necessary hardware, making the installation process hassle-free. Additionally, our shelves are designed to be easy to clean and maintain, allowing you to spend more time enjoying your fashionable space rather than worrying about upkeep.
Conclusion
Wall shelves are a versatile and stylish addition to any fashion enthusiast's space. At The Little Green Bag, we offer a wide selection of wall shelves that combine functionality, quality, and style. With our range of options, you can create a fashionable and organized space that reflects your personal taste and enhances your overall decor. Explore our collection today and discover the perfect wall shelves to elevate your fashion-forward space.